The New Way to Study.
CircleIn is an easy-to-use studying app. You can work together with your classmates and take some of student life stress off your plate.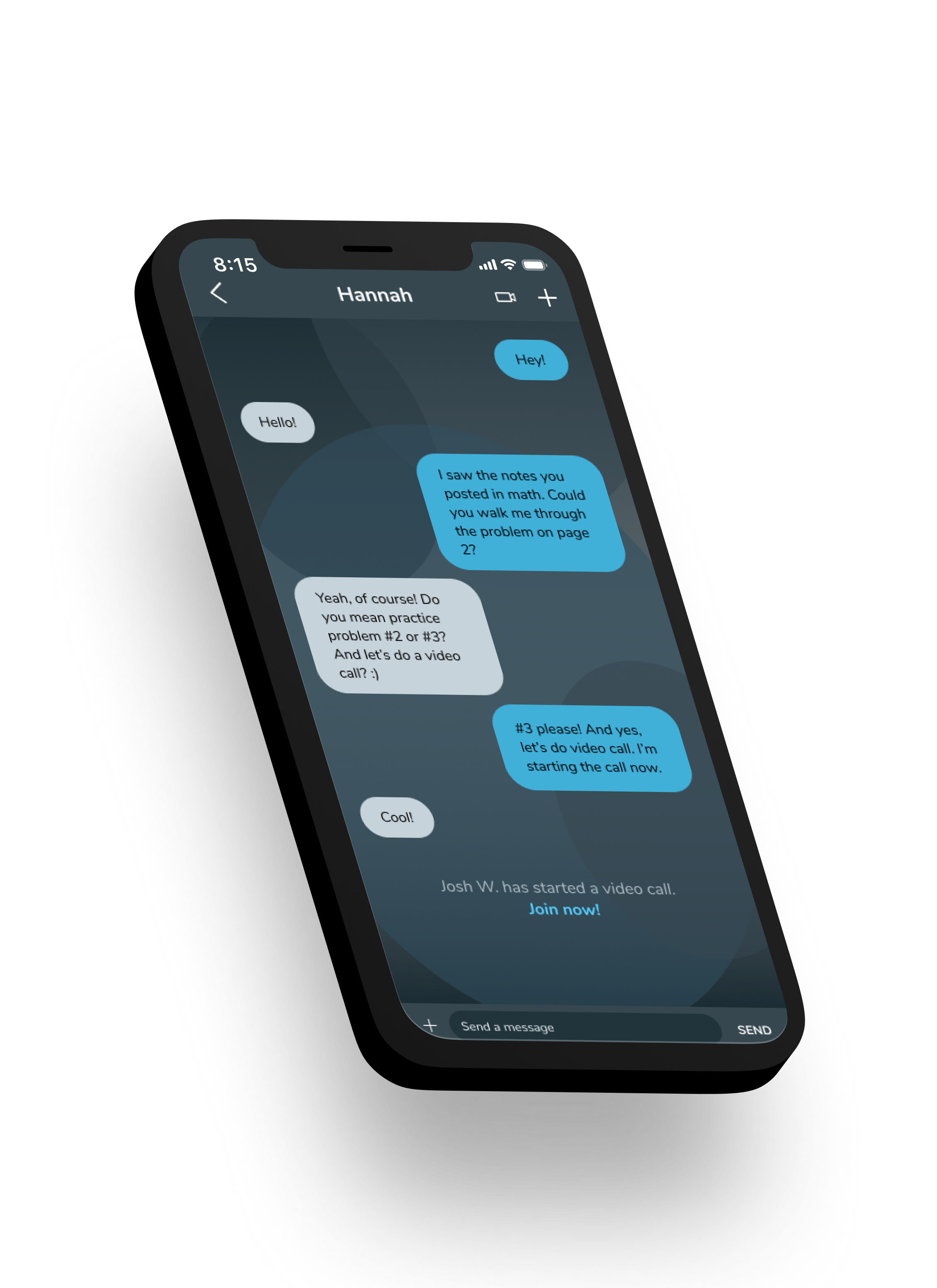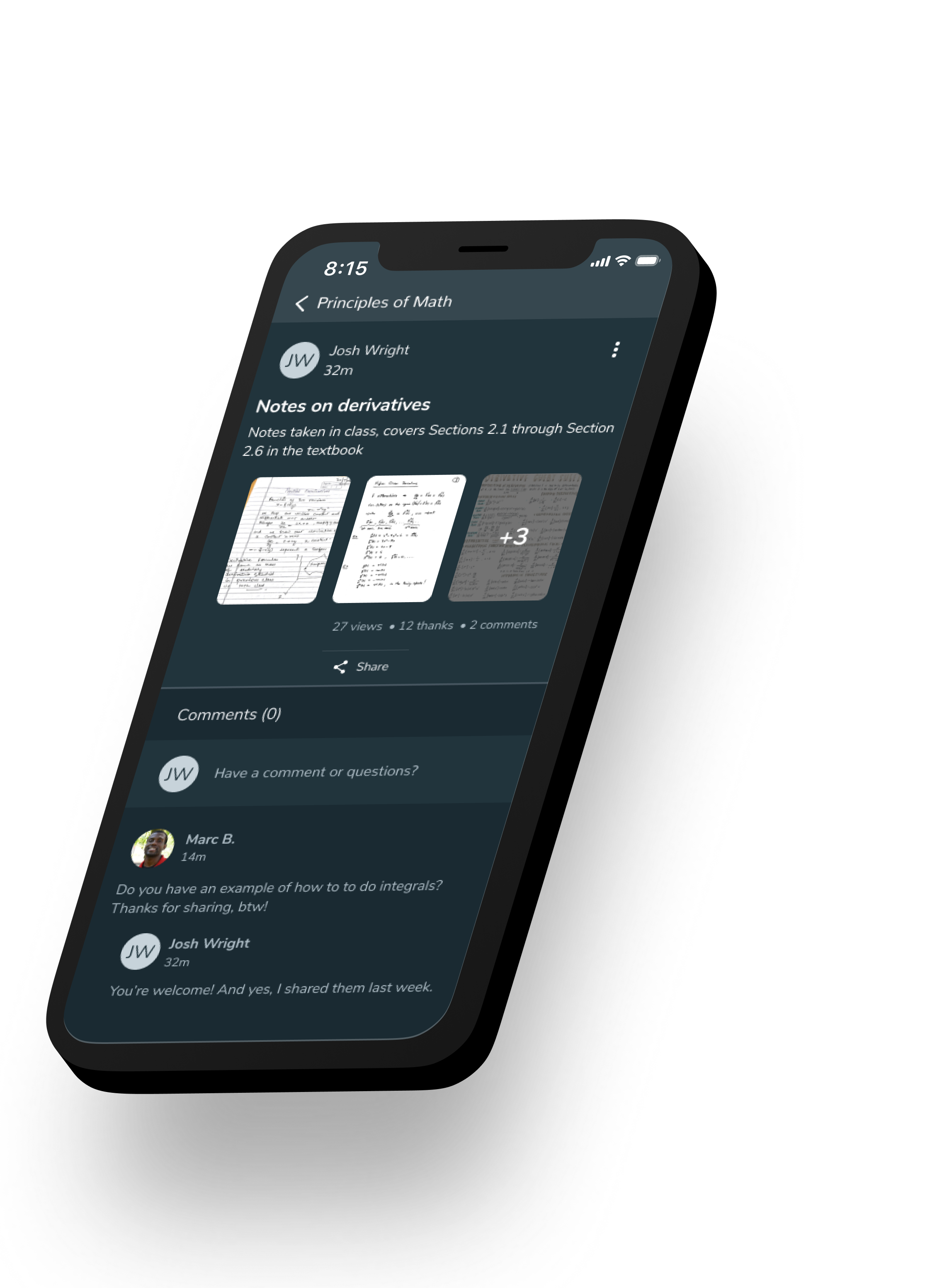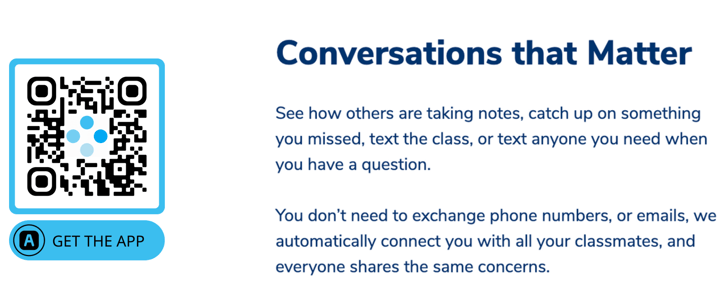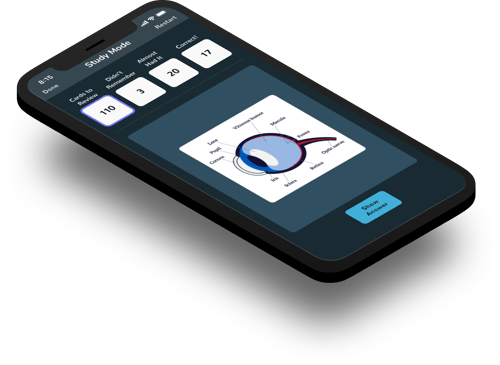 Modernizing How You Study
Reading and rereading the same pages for memorization gets old very quick. We help you build your study rhythm, and you can easily get in sync with your classmates as they also engage in study modes.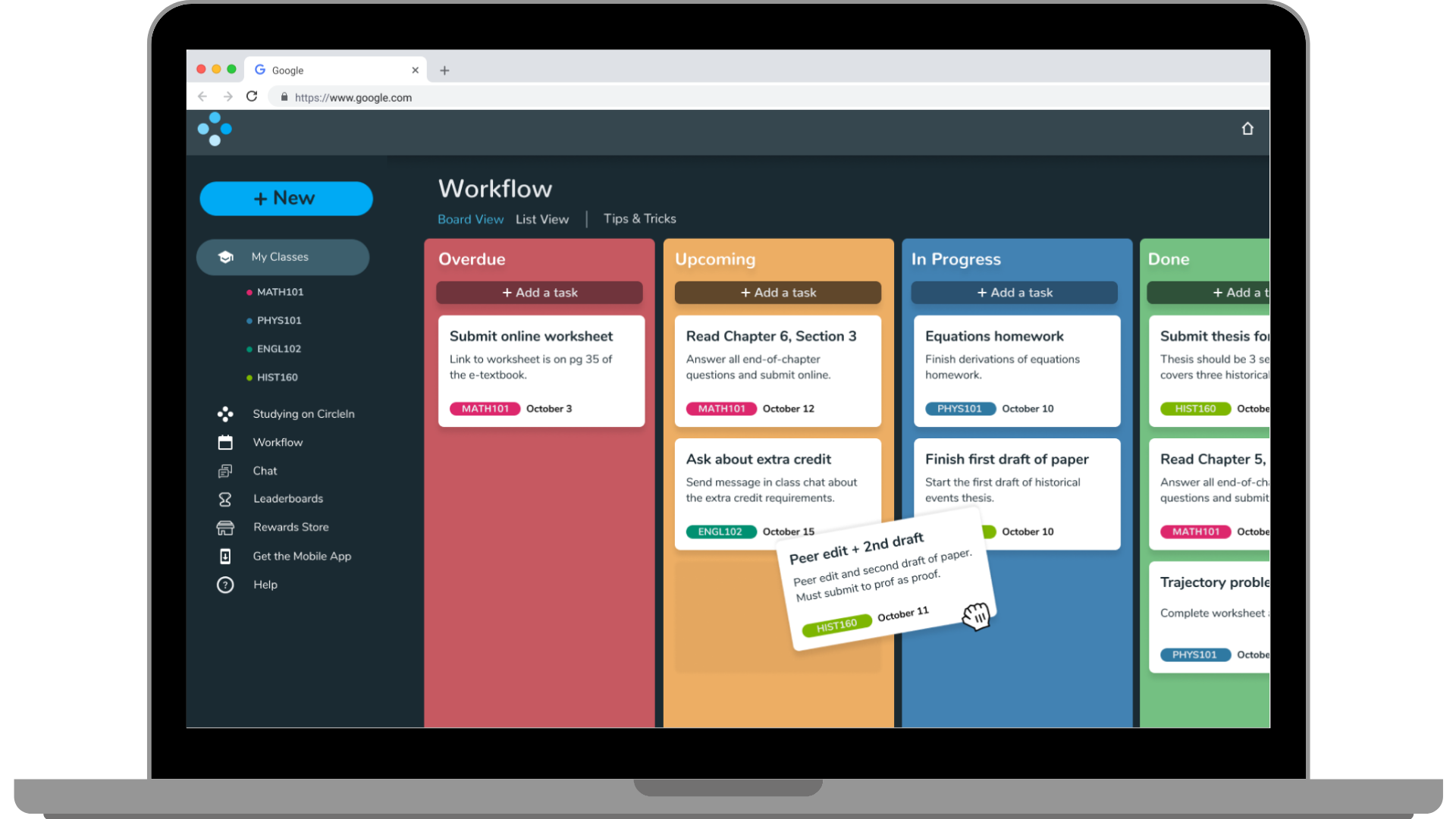 Manage Your Mental Energy
From the small stuff to the big picture, visually organize your Workflow so you're clear on what to do, when and why it matters.
Finally get the whole picture, see problems and discover when you need to focus your time.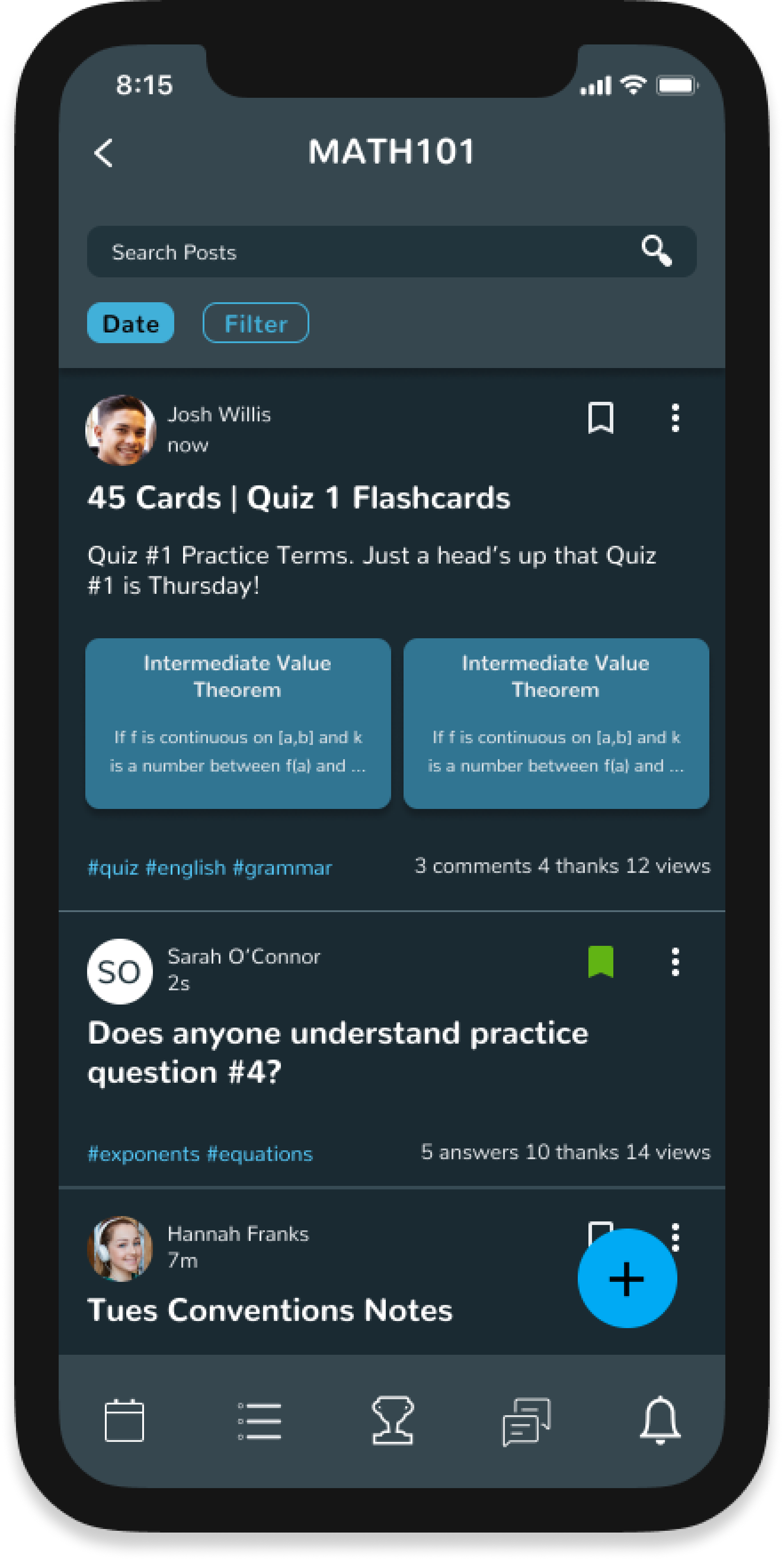 Earn for Studying
Using CircleIn helps you earn CircleIn Points, that are converted to gift cards and scholarships.
Immediate Connection
No more awkward exchanges of phone numbers, or long wait times with emails.
Messaging Made Easy
CircleIn Mobile conveniently lets you message classmates.
Share Notes & More
Get 24/7 access to study material created by classmates.

Earn Rewards by Using CircleIn
"I can study at any time just using my phone. I don't have to carry around my notes all the time - which is great because uploading [your notes on CircleIn] gives you points and rewards. And the rewards are actually great rewards, too!"
- Bethany L, who uses CircleIn in her classes
Take a Quiz to See How CircleIn Can Help You
What Student Am I?
Every student succeeds differently. Take this short quiz to see what type of student you are, and the best routines to be successful.
What Tool Should I Use?
Depending on your goals, CircleIn offers different tools to help you study. Take the quiz to see which CircleIn study tool will help you most.
..In addition to winning, I love that you can help and be helped by fellow students that are in the same class and are having the same struggles... Joanne M.
I love how you can share notes with others and get an idea of the collective mind of your other classmates. Another thing I love is the incentives for students to post and help others learn. Jared F.
I love that I can be rewarded for all the hard work and effort I put into my notes! I also love that I can connect with my classmates. Meghan R.